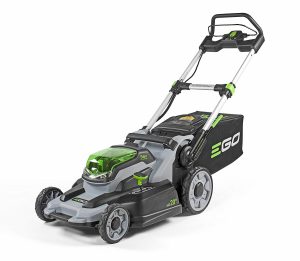 A lawnmower is a primary requirement for homeowners who want to keep their lawns in excellent condition. Lawnmowers are available from different brands and come with varying features. The right lawnmower model that is ideal for one homeowner might not be the right fit for another one. Buyers will have to consider various factors like the size of their lawn, their requirements and the amount of money they wish to spend on the lawnmower. Here are some of the best lawn mowers for the money that homeowners can consider.
Greenworks 20-Inch 12 Amp Corded Lawn Mower 25022
The Greenworks 25022 is the perfect choice for homeowners who want the best lawn mower for the money that is also eco-friendly. The mower has a 12A motor that runs off the mains and provides adequate power for mowing lawns efficiently. Its 20" steel cutting deck will mow small to medium-sized lawns in a short while. The deck supports mulching, rear bagging, and side discharge functions. It enables you to set the cutting height from 1.5" to 3.75" via a 7-position height adjustment system for controlling the appearance of your lawn. The 10" rear wheels of the mower make it suitable for rough and uneven terrains. Greenworks 25022 corded lawn mower comes with a 4-year warranty.
Lawn-Boy 17734 Self Propelled Lawn Mower
Buyers who are looking for the best lawn mower for the money that also makes mowing easy can consider the Lawn-Boy 17734 model. It is a self-propelled lawn mower that comes with a Kohler XTX OHV engine with a displacement capacity of 149cc. Its rear wheel drive system makes mowing effortless. The mower has a 21" cutting deck with the TriCut system that supports mulching and bagging operations with side discharge capability available optionally. You can set the cutting height from 1.25" to 3.75" by choosing one of the six height adjustment positions. Features like an electric start, an adjustable handle and a bag with 2-bushel capacity further add to the value of the mower. Lawn-Boy 17734 comes with a 2-year complete coverage warranty.
Honda HRR216K9VKA Variable Speed Self-Propelled Gas Mower
The Honda HRR216K9VKA is one of the best lawn mowers for the money. It has versatile features that make it worth every penny. It comes with a reliable and durable Honda GCV160 engine. It is a self-propelled mower with the variable speed Smart Drive system that supports a speed from 0 to 4mph. The mower has a 21" steel cutting deck that will mow tough grass easily. Its Clip Director sliding switch allows you to easily shift between mulching, bagging, and rear discharge modes. The deck has the MicroCut system with two blades whose four cutting surfaces yield excellent quality of cut. You can choose a cutting height from 1.125" to 4" via the 6-position height adjustment system. Honda provides a 3-year residential or a 90-day commercial warranty on its HRR216K9VKA mower.
EGO Power+ LM2002 Lithium-ion Cordless Lawn Mower
If you are looking for the best lawn mower for the money that is powered by a battery, then consider the LM2002 model from EGO Power+. It has a 20" cutting deck that mows lawns efficiently and has mulching, bagging and side discharge capabilities. A 600W motor propels the mower deck and provides power at par with gas engines. The motor derives power from a 56V 5Ah battery which yields a runtime of up to fifty-five minutes. The mower even comes with LED headlights that allow you to mow in low-light conditions.