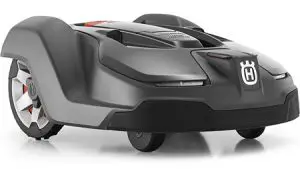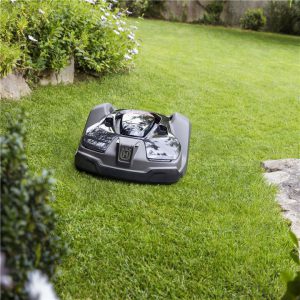 Would you like to wake up to a lawn that is magically mowed overnight and is always in pristine condition? Then replace your regular lawn mower with a robotic one. A robot lawn mower can automatically trim and maintain your lawns and gardens without your interference. They are intelligent enough to trim along edges, go around flower beds and navigate curves. They can even charge themselves automatically. Free yourself from the hassles of lawn mowing with these robot lawn mowers.
Honda Miimo
The Honda Miimo is a robot lawn mower that clips the grass with computerized precision. There are two models of the Miimo available – the HRM310 and the HRM520. The former can cover areas up to 0.37 acres while the latter is sufficient for areas up to 0.75 acres. They have three special blades that spin in both directions, clockwise and counterclockwise, interchangeably. Homeowners can choose from three different cutting patterns based on their lawn's shape and size. The cutting height can be adjusted from 0.8" to 2.4" using a knob. Its intelligent system allows it to avoid obstacles and navigate around them. The Miimo can be used on slopes with a steepness up to 25°. It runs off a Li-ion battery and returns to its docking station when it is low on power.
Husqvarna Automower
The Husqvarna Automower is a robot lawn mower that makes lawn maintenance easy. Instead of mowing the grass, the Automower trims it yielding minuscule clippings that also fertilize the soil. It can navigate all types of lawns whether rugged or slopped. It can mow during day or night and in all weather conditions. A Li-ion battery powers the lawn mower and has one hour charging time. There is a theft alarm built into the mower. The Automower Connect application allows homeowners to control the lawn mower from their smartphones. There are different variants of the Automower available. The buyers can choose one as per their lawn size. The base model starts at $1,499.95 and has a working area of 0.25-acre.
Robomow RS
Robomow's RS lineup of robot lawn mowers is their premium offering. There are three variants available for lawns with varying sizes. They come with a 400W mowing motor that is powered by a 26V lithium battery. Their super sharp blades will cut through the thickest grass easily. The lawn mowers have a mowing width of 22" that allows them to cover small and medium sized lawns effortlessly. Homeowners can set the mowing height between 0.78" and 3.14". The RS lawn mowers can function on slopes up to 20°. Standard features include multiple operating modes, smartphone connectivity, pin code for security, and an integrated rain sensor. The base model in Robomow's RS lineup starts at $1,899 while the top variant is available for $2,499. These lawn mowers come with 1-year warranty coverage.
Worx Landroid M
Worx Landroid M is a robot lawn mower that frees homeowners from the hassles of lawn maintenance. It has an easy to use interface that allows the homeowners to set desired programs. Users can choose from five different cutting heights that range from 1.6" to 4". The Landroid M automatically returns to its charging base when low on battery. Inbuilt rain sensors enable it to return to base when it is raining. Its smart and can navigate through tight spaces and even function on slopes. The Landroid M is priced at $999.96 and comes with a 3-year warranty.
John Deere Tango E5 Series II
The Tango E5 is John Deere's intuitive robot lawn mower that automates mowing. It mows the lawn in a random pattern and ensures it is in prime condition. It can detect and avoid obstacles while staying within the boundary wire. The Tango E5 can also trim the edges of the lawn. The weatherproof design allows it to work in all weather conditions. It automatically goes to the docking station to recharge when running out on battery. Homeowners can set the cut height from 19mm to 102 mm. It can mow for 90 minutes on a single charge and is ideal for lawns up to 2200m2.