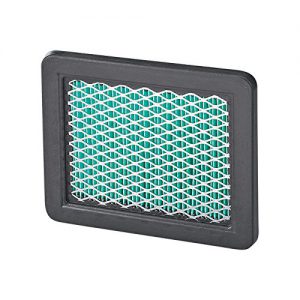 Honda lawn mowers are one of the bestselling ones available in the market. They are the first choice of many homeowners in the USA and across the world. Their lawn mowers are designed to be sturdy and durable. However, with time a few parts of the lawn mowers may wear out and need replacement. Honda sells the replacement parts for their lawn mowers which can help to enhance the life of the lawn mower and ensure it performs at optimum levels. Some of the most commonly replaced Honda lawn mower parts are listed below.
Air Cleaner Element
An air cleaner element or air filter is a vital Honda lawn mower part. Lawn mower engines draw air for their operation. Along with air, the dust in the environment also gets sucked in. The engines have an air filter that prevents dust and other unwanted particles from entering the engine. Air filters get clogged over time which puts additional stress on the engine and decreases their performance. Replacing an air filter on time ensures that the lawn mower is functioning at optimum levels. Honda's 17211-ZL8-023 air cleaner element will fit most engines in their lineup.
Blades
The cutting performance of a lawn mower depends on the sharpness of its blades. The blades of a lawn mower lose their sharpness over time and become blunt. They are not able to cut the grass as efficiently. The blades might also break if they come in contact with a hard surface like a stone. Hence blades are one of the most popular Honda lawn mower parts. Their 72511-VA2-690 lawnmower blade will fit most lawnmowers in their different lineups.
Wheels
Wheels are another popularly Honda lawn mower parts. Honda manufactures walk behind lawn mowers that have four wheels. Their wheels may get worn out with use making it harder to maneuver the lawn mowers. The may lose their treads reducing their traction and causing them to slip often. Sometimes, a wheel may also break accidentally. Honda provides replacement wheel kits for their lawn mowers. Their HRR Wheel Kit with two front wheels with model number – 44710-VG3-010 and two back wheels with model number – 42710-VE2-M02ZE is ideal for most lawnmowers in their HRR, HRS and HRT lineups.
Recoil Starter
A recoil starter is one of the most frequently replaced Honda lawn mower parts. Lawn mowers that do not have an electric start use a recoil starter exclusively for powering them up. The recoil starter is a mechanical device that has a cord or a rope and a spring. The cord is pulled to start the engine. Multiple attempts might be required to start the engine as it might not start on the first pull. The recoil starter may wear out with time and may not work efficiently. Recoil starters may also get damaged by accident and require replacement. Honda manufactures replacement recoil starters for its lawn mowers. Their 28400-Z0L-V20ZB recoil starter will fit a wide range of Honda engines.
Spark Plug
A spark plug is one of the most important Honda lawn mower parts. It is responsible for the combustion of the fuel in the engine via an electric spark. With time, deposits build on the spark plugs that may be hard to remove. The spark plugs are exposed to the highly combustible environment inside the engine and may develop cracks or get damaged. The spark plug might require replacement in such conditions. Honda provides a high-quality spark plug with model number – 98079-56846 (BPR6ES) for its GCV series of engines including the GCV160 and GCV190. Honda also sells spark plug models for its other engine lineups.