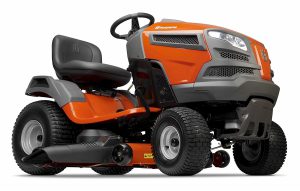 Lawnmowers are machines made of individual components. The components may experience friction, tension and corrosion overtime which might cause them to break or malfunction. The performance of the lawnmower can deteriorate, or it can stop functioning altogether. These parts must be replaced to restore the mower to working condition.
Lawnmower replacement parts are available from retail outlets. Buyers may find out that the parts sold by the retailers are quite expensive which might discourage them from buying the same. Most owners are not willing to spend a lot of amount on old lawnmowers. These buyers can consider buying lawn mower parts from wholesale sellers.
Who are lawn mower parts wholesalers?
Lawn mower parts wholesalers supply replacement parts to retailers as well as business entities. They sell parts in large quantities and provide them at a price that is significantly lower than the retail price.
Why buy parts from wholesalers?
Lawn mower parts wholesale sellers provide genuine parts that are produced by the original equipment manufacturers. However, these parts are sold at much cheaper rates than they are commonly available in retail outlets because they only provide them in bulk. The parts also have a guarantee or warranty equivalent to their counterparts available from the retail outlets.
When to buy from lawn mower parts wholesalers?
Lawn mower parts wholesalers generally sell items in large quantities that can range anywhere from a few hundred to thousands of pieces. A homeowner does not need such a large quantity of parts. However, there are a few scenarios where buying parts from wholesalers is beneficial.
Commercial Mowing Companies
Many companies provide lawn mowing services to homeowners and commercial establishments. These companies have a fleet of lawnmowers that are constantly used for mowing lawns. Their lawnmowers will experience wear and tear at a rapid rate requiring them to replace their lawnmower parts often. It will be economically unviable for them to buy lawnmower parts from retail outlets. Therefore, they can approach lawn mower parts wholesalers for their needs.
Associations and Clubs
Associations and clubs that own large grounds like football stadiums, racing tracks or golf courses maintain them on their own. They may employ multiple lawnmowers on a daily basis for mowing their lawns. As their lawnmowers have to carry out extensive workloads, their parts have to be frequently replaced. It will be quite expensive for them to buy parts from retail outlets and they are better off by buying the same from lawn mower parts wholesalers.
Schools and Universities
Schools and universities have large campuses that might be spread over hundreds of acres. Multiple lawn mowers might be in service on a daily basis for maintaining these large campuses. These entities can also consider approaching lawn mower parts wholesalers for purchasing replacement components.
Lawn Mower Parts Wholesalers For Homeowners
A few wholesalers might also sell lawn mower parts in small quantities. Homeowners who require a few parts can consider approaching one of these wholesalers for purchasing parts for their lawnmowers. Some of the lawn mower parts wholesale sellers in the USA that accept orders for small quantities include:
DP Company: DP company is a wholesaler based in Bushnell, Florida. They provide parts at wholesale rates subject to a minimum order of $100. Their collection includes lawn mower parts as well as other products.
Mowpart: Mowpart is a popular lawn mower parts wholesaler that has a wide collection of lawn mower parts for different brands. They are based in Royse City, Texas and have been in business since 1978.
The OEM Parts Store: The OEM Parts Store is another supplier that has a wide selection of replacement parts for outdoor equipment including lawn mowers. They are based in Chesapeake, Virginia.
RCPW: RPCW is a business organization that has been selling replacement parts since 1980. They have over a million replacement parts on their website and provide significant discounts. RPCW operates out of Macedonia, Ohio.
Most of the above lawn mower parts wholesalers have their dedicated websites, but they also sell their parts on the Amazon website. Buyers looking for lawn mower parts can check the respective websites.