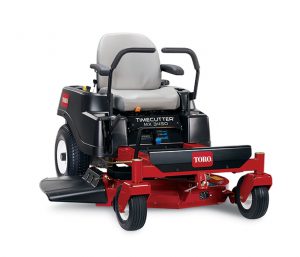 A zero turn mower is an excellent choice for mowing lawns as it has excellent maneuverability. It allows homeowners to mow their lawn with pinpoint precision and enables them to reach spaces with low clearance such as under the benches. Purchasing a new zero turn mower can be quite expensive. Used zero turn mowers are an alternative option for homeowners who don't want to spend a great deal of money on a new mower.
Are Used Zero Turn Mowers a Good Option?
Mowers from renowned manufacturers are built to last for several years. They comprise of heavy-duty components that can withstand several hundred hours of usage. Quite a few used zero turn mowers are in good condition and can be field-ready with routine maintenance or minor repairs. They perform as well as their new counterparts and can mow lawns efficiently. Purchasing these mowers can save homeowners a good amount of money while making lawn maintenance easier.
It is important that a buyer looking for used zero turn mowers sticks to brands that are known for their durability and reliability. The mowers from these brands are sturdy and built to last. Their replacement parts are also easily available which will make repairs easier. Here are a few well-renowned brands whose used zero turn mowers can be a great option for homeowners.
Husqvarna Zero Turn Mowers
Husqvarna is a renowned name in the world of lawn mowers. Their products are known for their superior quality and intuitive features. They have a wide selection of zero turn mowers that come with ClearCut deck and comfort-enhancing features. Their lineup has multiple models in residential and commercial segments. The models are available in deck-sizes ranging from 42" to 72" that will suit buyers with different budgets. Husqvarna used zero turn mowers are a great option for buyers.
Cub Cadet Zero Turn Mowers
Cub Cadet is known for introducing zero turn mowers to residential buyers. The mowers from the brand are known for their efficiency and durability. Their collection includes affordable as well as premium mowers that come packed with features. The mowers have a corrosion resisting e-coating that adds years to their life. Homeowners who are looking for used zero turn mowers can opt for Cub Cadet variants.
Swisher
Swisher manufactures a wide range of heavy-duty residential and commercial zero turn mowers. Their components can withstand extensive usage and will easily last for several years. The mowers come with durable engines from reputable brands and are available with different deck sizes. Buyers cannot go wrong with a Swisher used zero turn mower.
Poulan Pro Zero Turn Mowers
Poulan Pro mowers are another great option for homeowners who want to buy used zero turn mowers. Their lineup has sturdy and robust mowers that are built to last. The replacement parts for these mowers are also easily available both from OEMs and aftermarket suppliers. They are easy to operate and available with up to 61" cutting decks.
Toro Zero Turn Mowers
A large number of used zero turn mowers available in the market are from Toro. Toro lawn mowers can withstand years of usage and yet maintain their performance and efficiency. These mowers have components built from high-grade materials. Their replacement parts and components are also readily available making them a great option among used zero turn mowers.