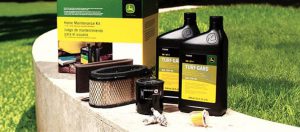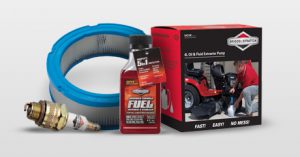 Lawn mowers are machines and their parts experience wear and tear with time. It is important to keep a lawn mower in prime condition for deriving peak performance out of it. Lawn mower's parts may need to be changed from time to time for accomplishing the same. These may include large parts like air filters, axles, and carburetors or small parts like bearings, hubcaps, and screws. These parts may live out their life expectancy or may break down due to rust or accidents. Broken or worn-down parts may hamper the performance of the lawn mower or cause it to stop working altogether. Replacing these parts at the earliest will ensure that the lawn mower keeps functioning as required.
When to Replace Lawn Mower Parts?
The time duration for replacing lawn mower parts depends on their type. Different types of lawn mower parts may have different replacement schedules. An air filter may require replacement every season or after a few months depending on usage while a battery easily lasts for three years or more. Other parts like shockers and tires may not need a replacement for several years or until they malfunction/wear out. Regular service and maintenance can help in improving the longevity of various parts of a lawn mower.
OEM vs Aftermarket Lawn Mower Parts
Lawn mower parts are available from the original equipment manufacturers (OEMs) as well as from aftermarket sellers.
The replacement parts available from the original manufacturers are designed specifically for a model or a lineup. These will have a perfect fit and can be installed smoothly without the need for any modifications. Original manufacturers use superior quality materials for construction. Their replacement parts are built to last. Some of these replacement parts (like batteries) might even come with an additional warranty. Hence buying parts from an OEMs is beneficial more often than not.
Lawn mower parts manufactured by aftermarket suppliers may have generic dimensions or might be for a specific model of a particular brand. The quality of the parts will also depend on the manufacturing company. Some of them might be at par with OEM products while others may be of inferior quality. Aftermarket suppliers rarely provide a warranty on their products. Lawn mower owners may opt for aftermarket parts if their original manufacturer does not provide spares or if the parts from OEMs are too expensive for their budget.
Where To Purchase Lawn Mower Parts?
Lawn mower owners can shop for lawn mower parts via different channels. The most popular of these are listed below.
Online Websites – Many websites sell lawn mower parts online. They have replacement parts for a wide variety of lawn mowers from different brands. These websites might even offer free home delivery of the parts. A few popular websites include repairclinic.com, discountonlineparts.com, amazon.com, and ebay.com. Owners can browse these websites for purchasing lawn mower parts.
Original Manufacturers – Most brands that manufacture lawn mowers also supply replacement parts for them. They might even repair the lawn mower on your behalf for nominal charges. You can consult the retail outlets of the lawn mower's brand in your area for replacement parts.
Local Dealers and Repair Shops – Local dealers who buy and sell used lawn mowers and electricians who repair out of warranty lawn mower may also have replacement parts. However, it is wise to ensure that the parts they are selling are new and genuine and come with proper packaging.