The name of a business is as important for its success as the quality of services it provides. All businesses, be it lawn care or any other, must focus on finding a name that matches with their services and vision. Great lawn care business names leave a solid first impression on potential customers and increases the number of leads that the business generates. It introduces the business and its services without requiring a great deal of information.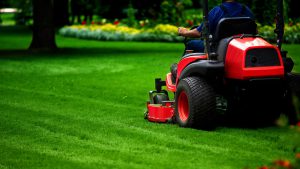 Choosing the Right Lawn Care Business Name
There are a few things that business owners must consider while choosing lawn care business names.
Self-Explanatory
One of the first things to pay attention to when choosing a name for your business is that it must be self-explanatory. If your company provides only mowing services, you may opt for a name like Jon's Mowing Mates. However, if your business deals in multiple services related to lawn including planting trees, redesigning lawns and adding decorations, a name like Jon's Landscapers will be more apt for your business.
Easy To Remember
Business owners should opt for lawn care business names that are easy to remember. It allows your existing customers to have your company's name on the tip of their tongue. It is easy for them to recommend your company to others. Businesses that provide services in a local area can consider adding the name of their city or state to it. LA's Lawn Ninjas is a great name for a business operating in LA as it is attractive and easy to remember.
Distinct and Appealing
People looking for lawn care business names should select a name that is unique and original. It helps to create a distinct identity for their brand. Jeff's Mowing Services is a good name, but it sounds a bit less appealing as compared to Turf Doctors. Business owners should try to select a name that is more appealing and stands apart from the crowd.
Lawn Care Business Names Examples and Ideas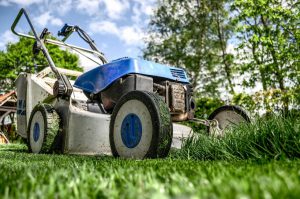 Here are a few lawn care business names that business owners can get inspiration from for naming their new venture.
A Cut Above
A to Z Lawn Care
AAA Mowers
Above All Lawn Care
Ace Lawn Care
AgriLawn Inc.
All American Landscape
A-Star Yard Services
Brown Soil Landscaping
Campos Landscaping
Central City Mowing Services
CityScapes Lawn Mowing
Custom Edges Lawn and Landscaping
Cut Right Lawns
Derby's Complete Lawn Care
Eagle Lawn Services and Pest Control
East/West Coast Acreage Mowing
Eden Landscaping
Elegant Yard Services
Emerald Green
Emerald Turfs
Eveready Lawns
First Choice Yard Care
Forest Green Lawn and Landscaping
Garden Curators
Garden Gurus
Go Green Mowing Company
Gracious Garden Mowers
Grass Treaters
Great Lawns
Green Grass Factory
Greener Grass
Greenleaf Landscaping
Greenworx
Grizzly Turf
Guardian Pest Control
Home Rangers Lawn Care
Hybrid Lawns
Johnson Lawn and Landscape
Kozy Lawncare
LA's Homegrown Lawns
Lawn and Landscaping Company
Lawn Care Edge
Lawn Dogs
Lawn Genies
Lawn Love Lawn Care
Lawn Ninjas
Lawn Warriors
Lawns Unlimited
Local Edge Lawn Care
Masterscapes, LLC
Mow Rake Sow
Mowscapes
Nature's Care Lawn and Tree Co.
Neighborhood Mowers
Oasis Lawn Care
Palmer's Lawn Care
Precision Lawn Care
Priority Lawn Services
Push Lawn Care
Reliable Lawn Care Service
Seasonal Vision Landscape
SiteScapes
Solid Ground Landscaping
Stout Design Build
Supergreen Landscape
SureGreen Lawn Care and Pest Control
The Grass Persons
The Grass Stylists
The Lawn King
The Lawn Team
The Mow & Sow Company
The Turf Warriors
Treeline Design Group
TruGreen Lawncare
Turf Pros
Turf Treaters
Ultimate Lawn Care
Value Lawn and Landscaping
VIP Lawn Care
Weed Whackers
Yard Brothers
Yard Masters
Yard Wizards
Importance of a Good Lawn Care Business Name
While your success in the mowing business depends on the quality of services provided by you, having a good lawn care business name can be beneficial. There are several reasons to choose an appropriate brand name to make yourself stand apart from the crowd. It can work wonders for your organization and improve its customer base and profits. Here are a few benefits that underline the importance of having a good lawn care business names.
Introduce the Company
A lawn care business name introduces the company. Unlike a retail store that customer's visit, a lawn landscaping and mowing service provider is hired either by a phone call, via the website, or through references. Your name will be responsible for the first impression of your organization on potential customers. Having a name that is catchy, professional, self-explanatory, and makes you stand apart from the crowd and will get half the job done.
Provide Early Momentum
It will take time to build your brand name and establish its reputation. You won't be able to do this instantaneously. It is a long and continuous process and may take years. A great lawn care business name can provide early momentum to your venture. Your first customers will be enticed by your brand name as much as they will be influenced by your services and prices.
Ideal for Professional Contracts
Lawn care business names can play a vital role if you are looking to secure a tender from a large organization such as a club, school, stadium, or a mansion sprawled across several acres. These organizations generally prefer a reputed lawn care provider that is recommended by the customers. If you are relatively new in the landscaping and mowing business but want to lock a commercial customer, having a great lawn care business name can be advantageous. Your branding can make up for your lack of experience and boost your chances of bagging a contract.
Make You Stand Apart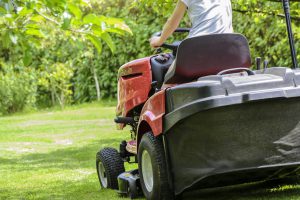 Consider a classified column in a newspaper or an online directory containing a list of mowing businesses. Nine of them are named ordinarily, like ABC Mowing Company or XYZ Mowers, while one is named Lawn Ninjas. Which one do you think will attract the attention of the reader or viewer? Definitely the latter. The more your lawn care business name stands apart from the crowd, the better are the chances of you securing a deal with a client.
Convey Your Values
A good lawn care business name, along with the tag line, conveys your company's personality and values. If you are called Grass Stylists or Mosaic Mowers, the message that goes across to the clients is that you treat mowing like an art. You can style bushes and shrubs and improve the aesthetic appearance of their lawns in addition to taking care of their grass. Pairing lawn care business names with an equally attractive logo further increases the impact on the customer's mind.