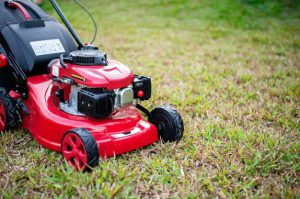 One of the first things to decide when starting a new lawn care service company is its name. There are many businesses providing lawn services. Having a lawn service name that stands apart from the crowd is a great way of getting noticed and creating a brand identity. It garners attention and attracts an initial customer base before word of mouth and marketing campaigns increase your clients.
Things to Consider While Selecting Lawn Service Names
Here are a few things to keep in mind while selecting lawn service names.
Relevant
Businesses must select lawn service names that are relevant to their business model. A business that only deals in mowing should avoid using terms like landscaping that cover a large set of services. Similarly, businesses that provide a plethora of lawn services must opt for a name that aptly describes their services.
Domain Availability
Every business requires a website for building an online presence and having the right domain is essential for the same. While browsing through lawn service names, owners must ensure that the specific domain is available. A ".com" domain should be the first choice though there are other domains such as ".biz" or ".care" that may be relevant as well.
Copyright & Trademark
Copyright and trademark infringement are important things to consider while choosing lawn service names. Business owners must ensure that they are not violating any copyright or trademark when choosing a business name or domain. Also, new business owners must apply for a trademark for their business name as soon as possible to protect their business identity.
Lawn Service Names
Business owners who are going to start a new company that provides lawn services may find one of the following lawn service names to be suitable for their organization.
24×7 Lawn Care
A Cut Above Lawncare
A to Z Lawn Services
AAA Quality Clean Cut
Accurate Lawn Leveling
Advanced Lawn Maintenance
All About Mowing
Apex Pest and Lawn
Brothers Lawn Services
Budget Lawn Mowing
Cedar Lawn Care
Cityscapes Landscape Services LLC
Clean Cut Lawns
Custom Landscaping
Cutting Edge Lawncare
Dirty Girl Landscape
East Millcreek Lawn Care
Easy Lawn
Elegant Lawn Services
Elite Lawn Care
Emerald Turf Farms
Eveready Lawn Service
First Choice Lawn Solutions
First Rate Lawn Services
Frank's Landscape
Garden Engineers
Go Green Gardeners
Goodman's Landscape Maintenance
Grass Masters
Grassgators
Green Earth Landscapes, Inc.
Green Pastures Yard Services
Greenguy's Organic Lawncare
Greentouch Mowers
Greg's Mow & Snow Solutions
Ground Control
Hi-Tech Lawncare
Horticulture Unlimited
Innovative Tree Care
King of the Lawn
La Lawn Care LLC
Lawn & Order
Lawn Care 9 to 9
Lawn Care Solutions
Lawn Factory
Lawn Impact
Lawn Mechanics
Lawn Perfectionists
Lawn World Inc.
Leisure Lawn Services
Lucas Lawn and Yard Care LLC
MD Lawncare
Mowboy/Mowgirl Lawn Care
Moyer Lawncare and Landscaping
Nature's Gardeners
New Age Lawn Care
Organic Yarders
Paradise Mowers
Prime Cuts
Pro Mowers
Red Dirt Landscaping
Scott's Lawn Service
Sharp Lawn Inc.
SmartGrass
Southern Style Lawns
Sunshine Lawn Care
Superior Lawn Care
SureGreen Lawns
The Grass Scapers
The Green Cut
The Lawn Rangers
The Lawncialists
The Quality Cutters
Total Lawn Care Solutions
Tru Green
Turf Pros
Turf Terminators
TurfWorks
Universal Lawn Care
Veteran Lawn Care
Wayne's Lawn Service
Western Suburbs Lawn Care
Yard Doctor's Tree Service & Landscaping
Yard Smart