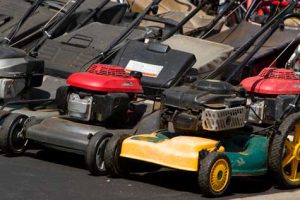 A lawn mower is an essential piece of equipment to maintain a great looking lawn. Buying a new lawn mower might not be within the budget or interest of all people. Used lawn mowers can do the job as well as their new counterparts while minimizing expenditure. It can be a smart decision to buy a used lawn mower over a new one in several situations. However, there are some risks that you will have to keep under consideration.
When To Buy Used Lawn Mowers?
There are multiple scenarios wherein buying used lawn mowers makes sense.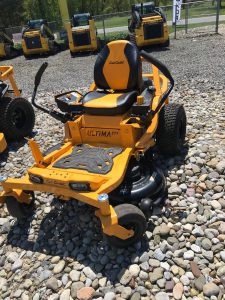 You are moving into a new house and need a lawn mower on short notice.
You are going to overhaul your garden or lawn in future and need a temporary lawn mower.
You are short on cash or are saving money for buying your favorite car or other stuff.
You are new to lawn mowing and don't know if you would like it.
Is It Okay To Buy Used Lawn Mowers?
Reputable brands design their lawn mowers for maintaining lawns and yards effortlessly. The mowers have heavy-duty components that can withstand years of usage. A used lawn mower that is three or four years old would still do a decent job without causing any issues. They are built to last and can function without hiccups for years or even decades.
What to Consider When Buying a Used Lawn Mower?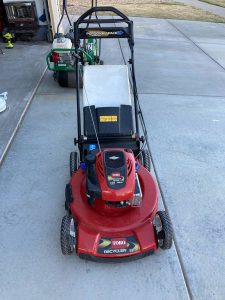 Homeowners looking for a used lawn mower must be aware of their requirements. There are different types of mowers available that include walk-behind or push mowers, self-propelled mowers and riding mowers. Choosing one of these mowers will depend on the size and terrain of the lawn. A small sized lawn will do fine with a standard mower while a large lawn will require a high powered one. Buyers must consider the requisite cutting capabilities, like mulching and bagging, of the mowers. Additional features such as towing capability and optional tools must also be kept in mind.
Where To Buy Used Lawn Mowers?
A homeowner can buy a used lawn mower from multiple channels each of which has its own benefits. It is best if the buyer explores all available options.
Direct from Owner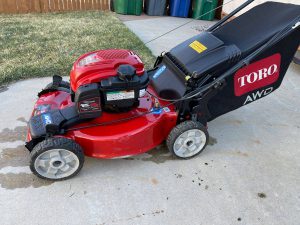 Individuals can buy a used lawn mower directly from the current owner. Many sellers advertise their products on websites like Craigslist or in print media. Buyers can contact these sellers and inquire about their products. Buying a used lawn mower from its current owner is generally cheaper. Secondly, the buyer will get an idea regarding how well maintained the lawn mower was. They can ask the owner regarding the service schedule they followed and any issues they faced.
From Dealers and Retailers
There are many dealers and retailers who sell used lawn mowers. The dealers may have acquired these products from customers in exchange offers or otherwise. The prices offered by dealers and retailers will be higher as they will charge a commission. However, a few dealers may offer a warranty coverage or complimentary service on the used lawn mowers which may justify the extra money.
Pawn Shops
Pawn shops may have a few used lawn mowers on sale. The lawn mowers sold by them might be the cheapest. At the same time, there is a chance of the mower being defective or breaking down in a few weeks or days. A pawn dealer will not be able to provide information regarding the history of the used lawn mower. A buyer may find a good deal, but it is best to exercise caution when buying items from a pawn shop.
Choosing a Used Lawn Mower
Choosing a used lawn mower does not have to be hard. You can pick the right deal by considering a few things in the products being sold.
Condition
The primary thing to look for in a used lawn mower is its current condition. It should be in an acceptable state aesthetically, physically, and operationally. The machine must not fall apart in a few days. Check for rust, especially on the underside and around the moving parts. A few rust particles here and there can be treated with a spray, oiling, or a fresh coat of paint. However, if the structural integrity of the machine has been impacted, then the used lawn mower must be avoided. Ask the seller for a test run at the very least. A lawn mower that takes a few tries to start or does not mow well due to blunt blades is fine, but if its engine doesn't even start, then consider it a red flag.
Warranty
Check if the used lawn mower is within the warranty period or not. Manufacturers provide a 1 to 3-year guarantee or warranty on their products. It is quite possible that you may find a model that is still within the warranty period. In case a problem arises with the machine, you may be able to get it repaired at a low or no cost. It would be best if you prefer a used lawn mower that is still within the warranty period. If you are buying from a dealer, ask them if they cover their products for any malfunctions or defects that occur within a few days of purchase. The seller does not have to give you three months of warranty. Just ask them if they will be willing to accommodate a return within three days of the sale in case some issues arise with the used lawn mower.
Repairs Required
Take into account the repairs required by a used lawn mower. While routine maintenance like changing of oil and filter or replacing parts like blades and batteries is acceptable, having to overhaul the entire engine is not. You might find a model that is being sold at a meager price lucrative, but if you have to spend another hundred bucks for getting it fixed, it will become a costly affair. It will be better to buy a new model in such a scenario.
Take a Friend Along
If you are buying a used lawn mower for the first time, take a friend or professional who is knowledgeable about the same along with you. Some sellers may not be upfront about the issues with their lawn mower. Only an experienced person can identify the issues with a mower. However, you can still get an idea about the current condition of the machine. Watch out for symptoms such as strange noises or smoke billowing from the engine's exhaust. If it starts and runs fine, and there are no notable issues, then go ahead with the purchase.
Things To Do After Buying A Used Lawn Mower?
Get it Serviced
The first thing to do after buying a used lawn mower is to get it serviced if it is due. Servicing a lawn mower will essentially involve an oil change, cleaning or replacement of air filter among other things. A serviced lawn mower will perform better and last longer.
Sharpen or Replace the Blades
The blades of a used lawn mower may be blunt and require sharpening or replacement. The grass cutting ability of the mower will depend on how sharp its blades are. Make sure that its blades are in prime condition to get a high-quality cut.
Besides the above, a used lawn mower may also require replacement of its battery, belts, or tires. A routine inspection will help you determine the essential repairs it may need. Undertaking these repairs will get maximum performance out of your used lawn mower.